Palmetto Car Service proudly offers top-notch wedding transport services in Bluffton. Catering to the transportation needs of couples and their guests on their special day. Our reliable and efficient shuttle service ensures a seamless and stress-free experience. And allowing everyone to focus on celebrating and creating beautiful memories.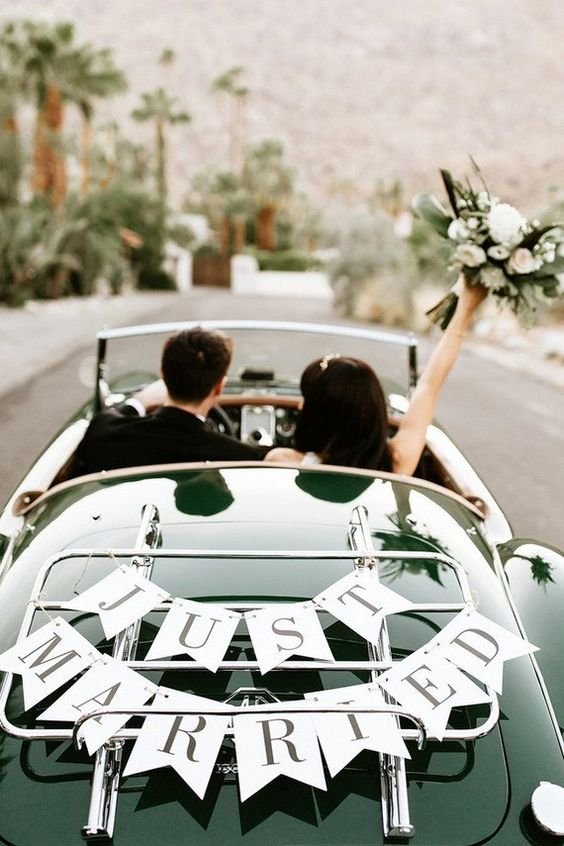 Comfort and Convenience for Your Special Day
Our wedding transport services in Bluffton are designed to provide comfort and convenience for all passengers. We understand the importance of arriving in style, and our well-maintained fleet of vehicles ensures a luxurious and elegant transportation experience. From sleek sedans to spacious vans, we have the perfect vehicle to accommodate any group size. Ensuring that everyone arrives at the wedding venue feeling relaxed and ready to celebrate.
Professional Drivers and Timely Arrivals
At Palmetto Car Service, we take pride in our professional drivers' extensive knowledge of the Bluffton area and its popular wedding venues. They possess a deep understanding of the best routes. They are dedicated to ensuring that you and your guests arrive at the destination on time. Our drivers commit themselves to providing a safe and comfortable journey. Enabling you to relax, sit back, and enjoy the ride.
Eco-Friendly Wedding Transportation
In addition to our exceptional service, Palmetto Car Service plays a role in making your wedding transport in Bluffton eco-friendly. By opting for shared transportation, you contribute to a more sustainable travel experience, reducing congestion and minimizing the environmental impact. We are passionate about promoting eco-conscious choices and believe that even small steps can make a big difference.
Personalized Service for Your Unique Wedding
Whether you plan an intimate gathering or a grand celebration, we customize our wedding transport services in Bluffton to suit your specific needs. We acknowledge the uniqueness of every wedding and our team is devoted to delivering personalized and attentive service, ensuring your transportation arrangements align flawlessly with your vision.
Memorable and Worry-Free Transportation
At Palmetto Car Service, we commit ourselves to ensure your wedding day transportation in Bluffton is both memorable and worry-free. When you entrust us with your transportation needs, rest assured that we take care of every detail, enabling you to fully enjoy your special day with your loved ones.
Choose Palmetto Car Service for Your Unforgettable Journey
Choose Palmetto Car Service for your wedding transport in Bluffton and let us be a part of your unforgettable journey as you embark on a new chapter of love and happiness.
About Bluffton
Bluffton, a captivating town in the Lowcountry of South Carolina, mesmerizes with its natural beauty and welcoming spirit. From moss-draped oaks to scenic riverfront views, it's a haven for tranquility seekers. Its historic district showcases the town's rich heritage, while a vibrant arts and culture scene fosters a sense of community. With warm smiles and friendly conversations, Bluffton embraces visitors as family.
In Bluffton, Palmetto Car Service is one of the best transportation companies offering comfortable vehicles for special events. So, when ready to make your event a success, Contact Them or Book Your Ride!