Experience Luxury and Personalized Service: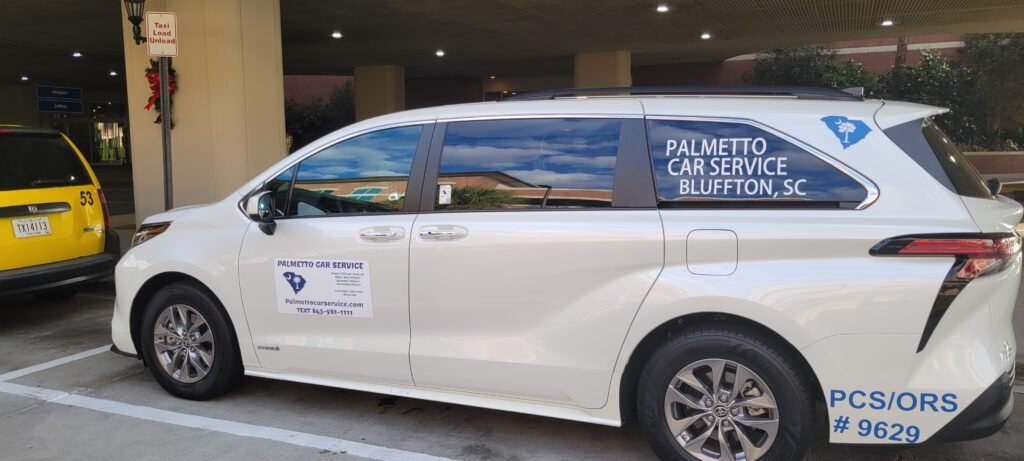 Palmetto Car Service takes great pleasure in providing VIP transportation services in Savannah. While delivering a luxurious and exclusive travel experience to individuals and groups who seek the pinnacle of comfort, style, and personalized service. We customize our VIP transportation services to meet the distinct needs and preferences of discerning clients. And guaranteeing a memorable and extraordinary journey in the breathtaking city of Savannah.
Unmatched Luxury and Comfort:
When it comes to VIP transportation, we understand that every detail matters. From the moment you step into one of our exquisite vehicles, you will be enveloped in an atmosphere of luxury and sophistication. Our fleet of vehicles includes a selection of high-end sedans, smaller Vans, and large Passenger Vans. And meticulously maintained and equipped with premium amenities to provide the utmost comfort and style throughout your journey.
Professional Chauffeurs for a Memorable Experience:
At Palmetto Car Service, we believe that VIP transportation is not just about the vehicle. It's about the entire experience. We carefully select our team of professional chauffeurs based on their exceptional skills, extensive knowledge, and unwavering commitment to delivering impeccable service. They excel in the art of providing personalized and attentive service, catering to your every need and ensuring that your VIP experience surpasses your expectations.
A Customized Journey Tailored to You:
Whether you're attending a high-profile event, a business meeting, or simply want to explore the city in style, our VIP transportation services in Savannah are designed to make a lasting impression. We work closely with you to create a customized transportation plan, taking into consideration your itinerary, preferences, and any special requests you may have. Our goal is to make your journey as seamless and enjoyable as possible, allowing you to focus on the experience at hand.
Privacy, Professionalism, and Reliability:
With our VIP transportation services in Savannah, you can expect the highest level of professionalism, reliability, and discretion. We understand the importance of privacy for our VIP clients and take great care to ensure that your personal and business affairs remain confidential. Our chauffeurs are trained to respect your privacy, providing a discreet and secure environment throughout your journey.
Enhanced Amenities for an Unforgettable Experience:
In addition to the exceptional service and luxurious vehicles, our VIP transportation services in Savannah offer an array of additional amenities to enhance your experience. We go the extra mile to create a truly VIP experience that caters to your unique preferences and desires.
Choose Excellence and Customer Satisfaction:
When you choose Palmetto Car Service for your VIP transportation in Savannah, you opt for a company dedicated to delivering the highest level of excellence and customer satisfaction. We take pride in our attention to detail, and commitment to professionalism. Also, ability to create unforgettable experiences for our VIP clients.
Contact Us Today for a Truly VIP Experience:
Experience the pinnacle of luxury and personalized service with our VIP transportation services in Savannah. Contact Palmetto Car Service today to discuss your transportation needs. Let us exceed your expectations with our exceptional service and exquisite vehicles. While unwavering commitment to delivering a truly VIP experience in the charming city of Savannah.