When celebrating a special occasion, what could be more perfect than planning a luxurious getaway to the beautiful island of Hilton Head? Whether you are toasting the bride and groom for their big day or commemorating a special milestone with family and friends, having reliable transportation in Hilton Head is essential for your event to succeed.
Today, we will cover everything about renting special event transportation in Hilton Head so your celebration is as memorable and stress-free as you envisioned. So, grab your party hat, and let's get started!
5 Special Events that Require Transportation Services
There are a variety of special events that require rental services in Hilton Head. Here are five of the most popular occasions that require professional transportation:
1. Weddings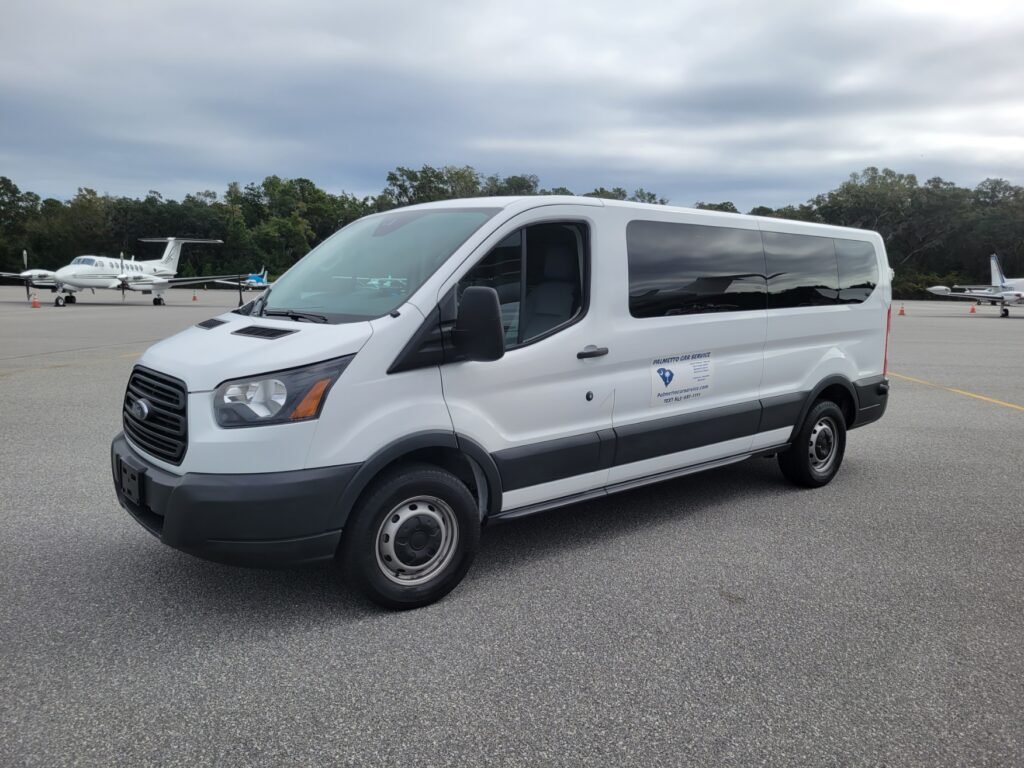 Celebrating a wedding in Hilton Head in style requires reliable transportation services. Weddings often involve multiple venues, and having dedicated transportation ensures that the couple and their guests can move smoothly between locations. It adds convenience, eliminates logistical challenges, and allows everyone to arrive on time.
This special event marks a significant milestone for couples and their loved ones, so why not make the journey to the ceremony and reception as smooth and enjoyable as possible? Professional transportation services provide a luxurious ride for all wedding guests so everyone can easily celebrate the union. So, special transportation services add a touch of elegance and style to the wedding, making it a truly special occasion.
2. Corporate Events
If you are planning a large event for your business, corporate transportation services in Hilton Head can help ensure everything goes smoothly. Special events transportation for corporate travel is essential for ensuring convenience, efficiency, and safety. It allows attendees to arrive at the event venue on time and without the stress of navigating traffic or finding parking.
Coordinating transportation logistics also helps streamline the event schedule and ensure punctuality. Also, professional drivers contribute to attendees' overall safety and security during their travel to and from the event. Overall, special events transportation for corporate travel enhances the experience and professionalism of the event, leaving a positive impression on participants.
3. Sporting Events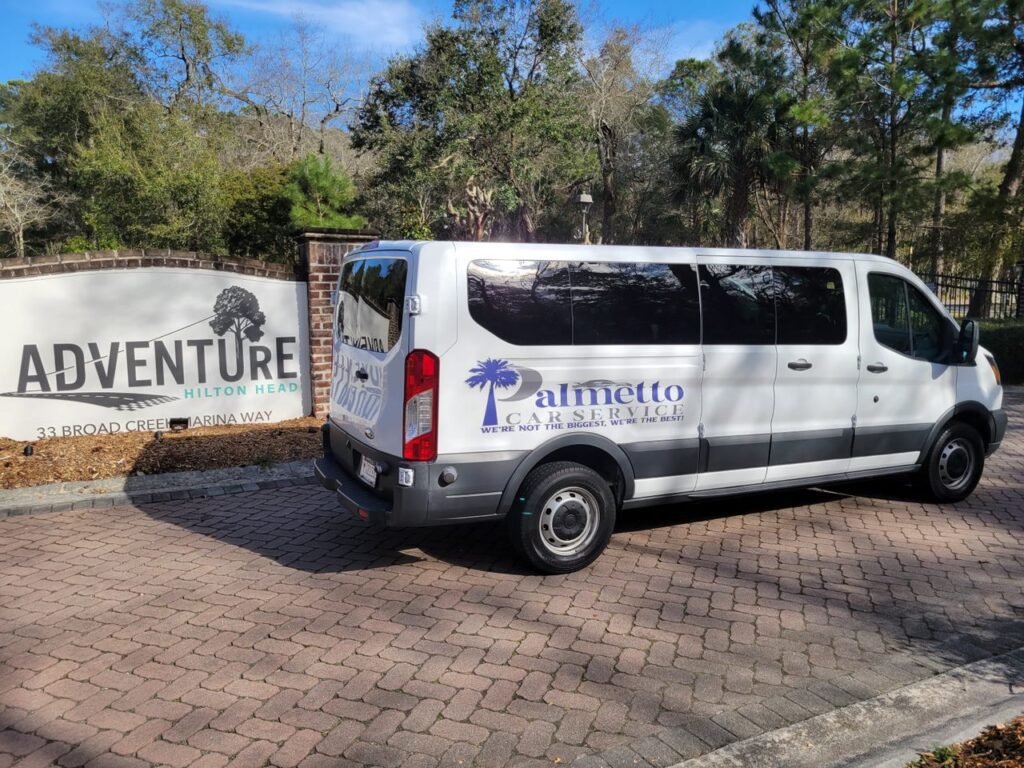 Without a doubt, reliable transportation services are essential for sporting events, especially in Hilton Head. Whether it is the arrival of athletes and their teams or the departure of enthusiastic fans, special events transportation can make sure everyone gets to the venue on time and safely. It eliminates the stress of getting around the island and allows spectators to enjoy the event without worries.
There are many cars and vans to accommodate many people, so you can count on special events transportation in Hilton Head to make your sporting event a success.
4. Prom or Homecoming
Imagine you are all dressed up at prom or homecoming night, ready to make an entrance that will leave everyone speechless. That's where special transportation services come in. Forget about arriving in an ordinary car when you can arrive in a stunning car or van. But it is not just about the glitz and glamour; practicality is key too.
With a professional driver at the helm, you can leave the traffic and parking hassles behind. Instead, you can focus on dancing, laughing, and enjoying the company of your friends. So, why settle for ordinary when you can go all out? Special transportation services for proms and homecomings are your ticket to an unforgettable night.
5. Family Reunions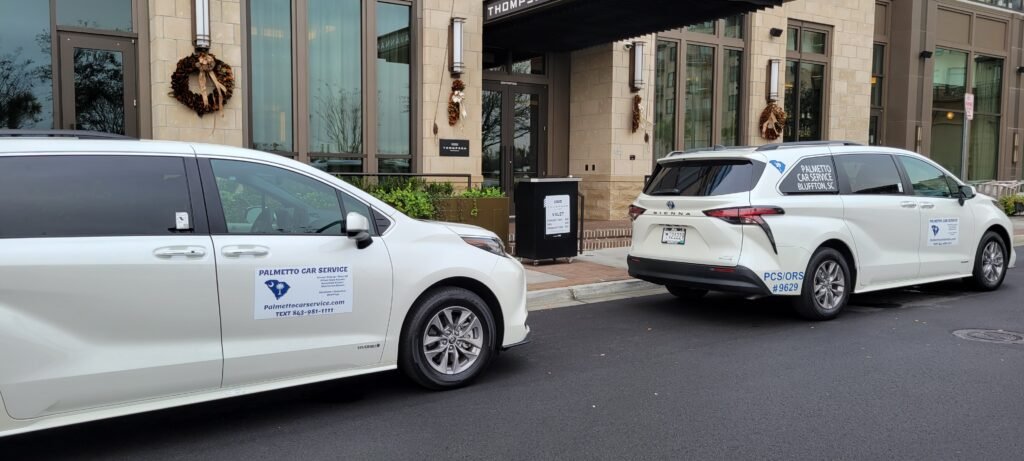 Getting the entire family together is a special occasion that should not be taken lightly. With so much to consider, figuring out transportation for everyone can take time and effort. But don't stress; special events transportation in Hilton Head makes it much simpler.
With dedicated vehicles, you can make sure that everyone arrives at the venue at the same time. That way, you won't have to worry about missing family members, delays, or logistical issues. Special transportation services in Hilton Head add an extra class to your event and remove the burden of coordinating transportation, leaving you free to enjoy the occasion with your loved ones.
Preparing for Your Special Event Transportation Experience
Now that you know how special events transportation can contribute to your celebration, it is time to look into the must-dos so your experience is as enjoyable and stress-free as possible. Here are some tips to get you started:
Understand your Event's Needs
When looking for special event transportation, you must assess your event needs. Evaluate the number of people attending with the locations that you need to get to. That way, you can pick the right vehicle for your event and ensure a smooth and comfortable travel experience.
Research for Reliable Services
There are many transportation companies in Hilton Head, so you must research and find the most reliable service. Start by asking for referrals from trustworthy sources like family and friends. You can also read reviews online to understand the company's customer service and vehicles.
If you trust us, be sure to consider Palmetto Car Service. It is one of the leading rental companies in the area, with an extensive fleet and highly experienced staff.
Make Your Reservations Early
Once you have researched and found the best rental company, it is time to make your reservations. Remember that special events are very popular, so book your vehicle in advance. That way, you can avoid last-minute hassles and ensure the availability of the vehicle that is best suited for your event.
Conclusion
Special events transportation is essential for any occasion that requires the movement of large groups of people. Whether a wedding or a corporate event, the right type of vehicle can make all the difference; a reliable and dependable transportation service can help you coordinate the whole event without any worries.
In Hilton Head, Palmetto Car Service is one of the best transportation companies offering comfortable vehicles for special events. So, when ready to make your event a success, Contact Them or Book Your Ride!