Reliable and Efficient Transportation Solution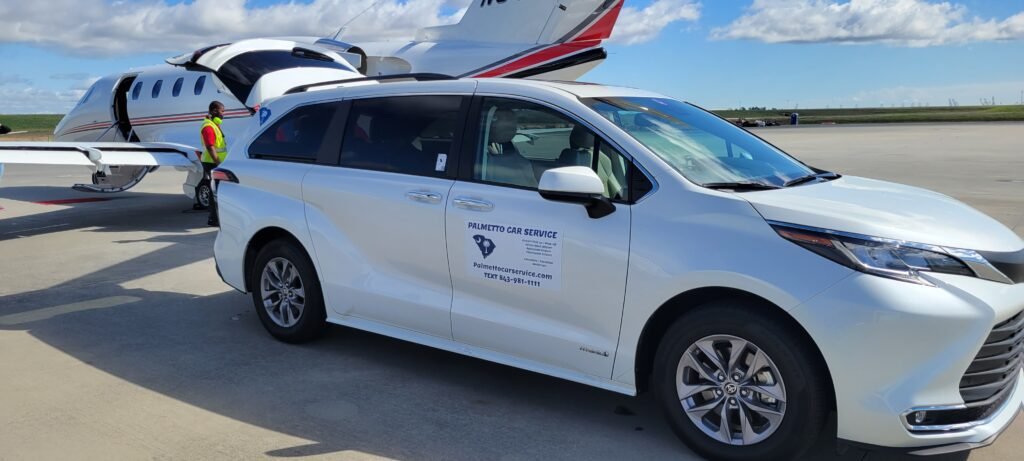 Palmetto Car Service is proud to offer reliable and efficient Savannah airport transfers, providing travelers with a seamless and stress-free transportation solution to and from Savannah/Hilton Head International Airport. With our commitment to exceptional service, professional drivers, and luxurious vehicles, we ensure that your airport transfer experience is convenient and comfortable from start to finish.
Smooth and Hassle-Free Journey
When you choose Palmetto Car Service for your Savannah airport transfers, you can expect a smooth and hassle-free journey. Upon your arrival at the airport, our experienced chauffeurs will be waiting to greet you, ready to assist with your luggage and provide a warm welcome. They will track your flight's arrival time, ensuring that they are there promptly, whether your flight is early, delayed, or on time.
Diverse Fleet to Meet Your Needs
Our fleet of vehicles offers a range of options to suit your needs and preferences. From elegant sedans for solo travelers to spacious Vans for larger groups, we have the perfect vehicle to accommodate you and your fellow travelers comfortably. Our vehicles are meticulously maintained to guarantee a smooth and enjoyable ride, allowing you to relax and unwind after your flight.
Professional Drivers Ensuring Safety and Efficiency
At Palmetto Car Service, your safety and comfort are our top priorities. Our professional drivers have extensive knowledge of the best routes to and from Savannah Airport, ensuring efficient and timely arrival at your destination. With their in-depth knowledge of the area, they navigate through traffic to provide you with a smooth and pleasant journey.
Stress-Free Travel Experience
We understand that airport transfers can be stressful, especially when you have a tight schedule or multiple destinations to reach. With Palmetto Car Service, you can have peace of mind knowing that our drivers are experienced professionals who will handle the logistics for you. They will ensure that you arrive at your destination promptly, allowing you to focus on your travel plans or business commitments without worrying about transportation.
Available 24/7 for Your Convenience
Our Savannah airport transfer services are available 24/7, catering to both early-morning and late-night flights. Whether your travel is for business or pleasure, our team dedicates themselves to delivering exceptional customer service. And exceeding your expectations during your airport transfer experience.
Luxury and Style
In addition to the convenience and reliability, our Savannah airport transfers also provide a touch of luxury and style. Our vehicles are meticulously presented, offering a comfortable and elegant atmosphere for you to unwind and enjoy your journey. We strive to create a memorable experience that sets the tone for your visit to the Savannah area.
Committed to Your Satisfaction
When you choose Palmetto Car Service for your Savannah airport transfers, you select a transportation provider dedicated to your satisfaction. We prioritize your experience by taking care of every aspect of your airport transfer with care and professionalism, ensuring a positive start or end to your trip.
Experience the Convenience, Comfort, and Exceptional Service
Experience the convenience, comfort, and exceptional service of Palmetto Car Service for your Savannah airport transfers. Contact us today to book your airport transfer and let us take care of your transportation needs. While providing you with a seamless and enjoyable journey to or from Savannah/Hilton Head International Airport.