Palmetto Car Service is proud to provide luxury transportation services in South Carolina, offering a premium travel experience for residents and visitors alike. Whether you're traveling for business or pleasure, our commitment to excellence ensures that you'll enjoy a seamless and sophisticated journey throughout the beautiful state of South Carolina.
Ambassadors of Luxury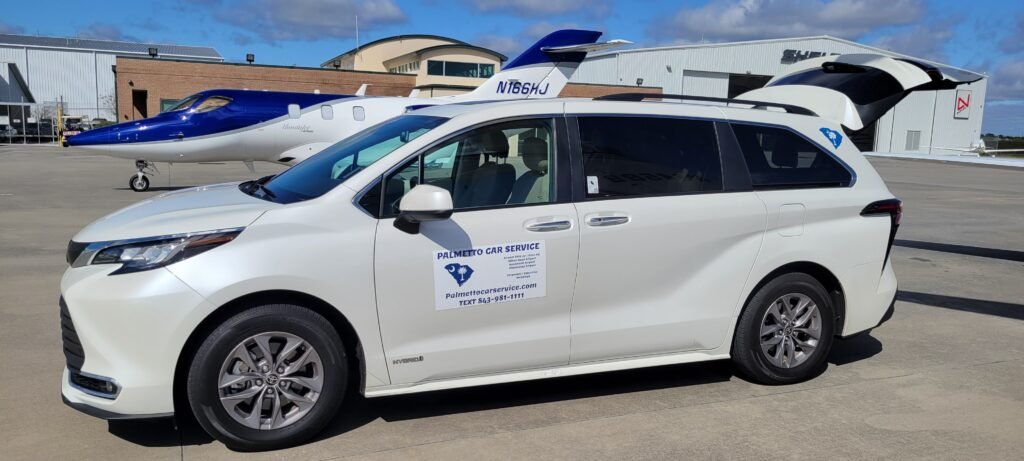 When it comes to luxury transportation, we understand that every detail matters. From the moment you step into one of our luxurious vehicles, you'll be greeted by an atmosphere of opulence and comfort. Our fleet of vehicles includes a range of high-end sedans, Mini Vans, and Large Vans, each meticulously maintained and equipped with plush interiors and state-of-the-art amenities to enhance your travel experience.
Professional Chauffeurs
Our team of professional chauffeurs dedicates themselves to delivering exceptional service that exceeds your expectations. They possess not only excellent driving skills but also extensive knowledge as ambassadors of South Carolina. Whether you need recommendations for fine dining, the best shopping districts, or hidden gems off the beaten path, our chauffeurs are ready to assist you, ensuring that you make the most of your time in the state.
Tailored Luxury
Whether you attend a special event, a corporate function, or simply seek a luxurious ride for a night out, our luxury transportation services in South Carolina cater specifically to your needs. We understand the importance of punctuality and reliability, and our chauffeurs will ensure that you reach your destination on time, every time. Sit back, relax, and enjoy the journey while our professional drivers navigate the roads, allowing you to indulge in the luxury and comfort of our vehicles.
Safety and Peace of Mind
In addition to our commitment to luxury and comfort, we prioritize your safety and peace of mind. All our vehicles undergo rigorous maintenance and inspections to ensure optimal performance and reliability. Our chauffeurs are trained to prioritize your safety, adhering to all traffic regulations and providing a smooth and secure journey.
Exceptional Customer Service
At Palmetto Car Service, we believe that luxury transportation should be accompanied by exceptional customer service. Our team is dedicated to delivering personalized and attentive service, ensuring that your specific needs and preferences are met. From customizing your itinerary to accommodating special requests, we strive to create a seamless and memorable experience for every client.
Exploring South Carolina in Style
South Carolina is renowned for its natural beauty, historic landmarks, and vibrant cities. Our luxury transportation services in South Carolina allow you to explore the state in style. Whether you're visiting the Savanna GA district, or enjoying the coastal beauty of Hilton Head Island. Also experiencing the charm of Bluffton SC. Let us elevate your journey, providing you with a luxurious and hassle-free travel experience throughout South Carolina.
The Epitome of Elegance
Choose Palmetto Car Service for your luxury transportation needs in South Carolina. Experience the epitome of elegance, comfort, and personalized service. Contact us today to book your luxury ride and allow us to exceed your expectations with our exceptional service, exquisite vehicles, and unwavering commitment. In order to deliver a truly luxurious travel experience in the stunning state of South Carolina.