Beaufort, South Carolina, is an idyllic coastal town with something for everyone. The charming historic downtown, the picturesque beaches, and the plethora of activities make it an excellent place for a relaxing getaway or to call home. But with so much to offer, is Beaufort SC, really an excellent place to live?
Today, we will share not 2 or 3 but 7 reasons why Beaufort, SC, is an excellent place to live and call home. So, without further ado, let's get started!
1. Mild Weather
Beaufort has a mostly mild climate with long summers and short winters. Out of 365 days, the city enjoys around 216 sunny days each year. This means the weather is perfect for outdoor activities and long walks on the beach.
Average temperatures range from 40 to 75 degrees Fahrenheit, making it an excellent place for people who appreciate mild weather. In the fall, the area usually experiences rain, but nothing that would prevent you from enjoying the city.
2. Eye-catching Beauty
When pleasant weather pairs with natural beauty, you are in a perfect situation to live in Beaufort. Everywhere you turn, you witness stunning landscapes and calming vistas that will make you appreciate life's simple pleasures.
Beautiful beaches line the coastline, while lush marshes, rivers, and creeks uniquely charm the area. As you wander downtown Beaufort, you stumble upon classic architecture and colorful gardens, creating a timeless atmosphere.
3. Friendly Community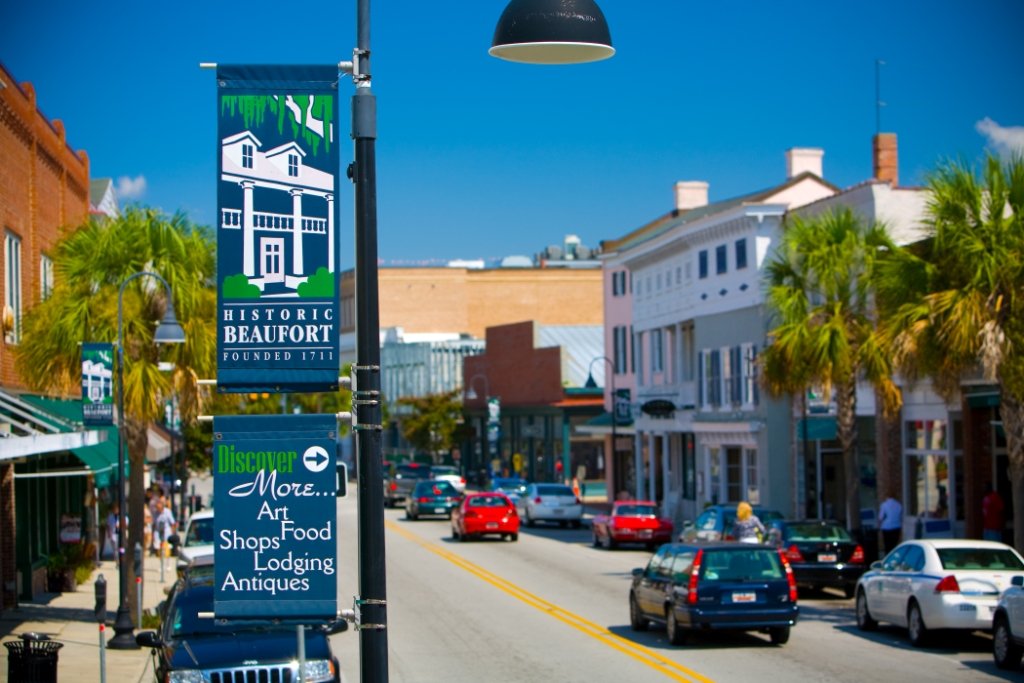 Beaufort is a welcoming community that values togetherness and cooperation. Here, you will find people who value hard work and community spirit. Everyone makes Beaufort an enjoyable place to live, from the local businesses to the town's events.
Whether attending an art festival, volunteering for a local organization, or simply chatting with your neighbors in the park, you will find plenty of opportunities to get involved and build relationships with the people who make Beaufort so special.
4. Low Cost of Living
A low cost of living means more of your paycheck can be put towards other important things like savings, investments, or retirement. In Beaufort, SC, living costs are well below the national average. The median home cost has risen yearly but is still lower than in most other cities.
Also, the tax rates are lower in Beaufort compared to other areas. This makes it easier for residents to afford everyday items and have extra money left over each month.
5. Exciting Outdoor Activities
There are plenty of outdoor activities to engage in Beaufort. If you live there, you can easily spice up your days by participating in exciting activities. There's kayaking, sailing, and biking around the harbor. If you feel more adventurous, try crabbing or fishing in one of the many local lagoons.
If you are a nature lover, hike on one of the trails that runs along some scenic marshlands. The possibilities are endless! All you have to do is get out there and explore.
6. Rich History
Beaufort, SC, is steeped in history. The city dates back to 1711, with plenty of stories to tell. From the Revolutionary War to the Civil War, numerous historical landmarks in Beaufort tell tales of courage and patriotism. The city was also an important port during the antebellum era, contributing to the cotton and rice markets.
History lovers travel far and wide to visit the sites, monuments, and museums that commemorate the area's past. So, if you are looking for a place with rich history and culture, Beaufort, SC, is the perfect destination.
7. Delicious Seafood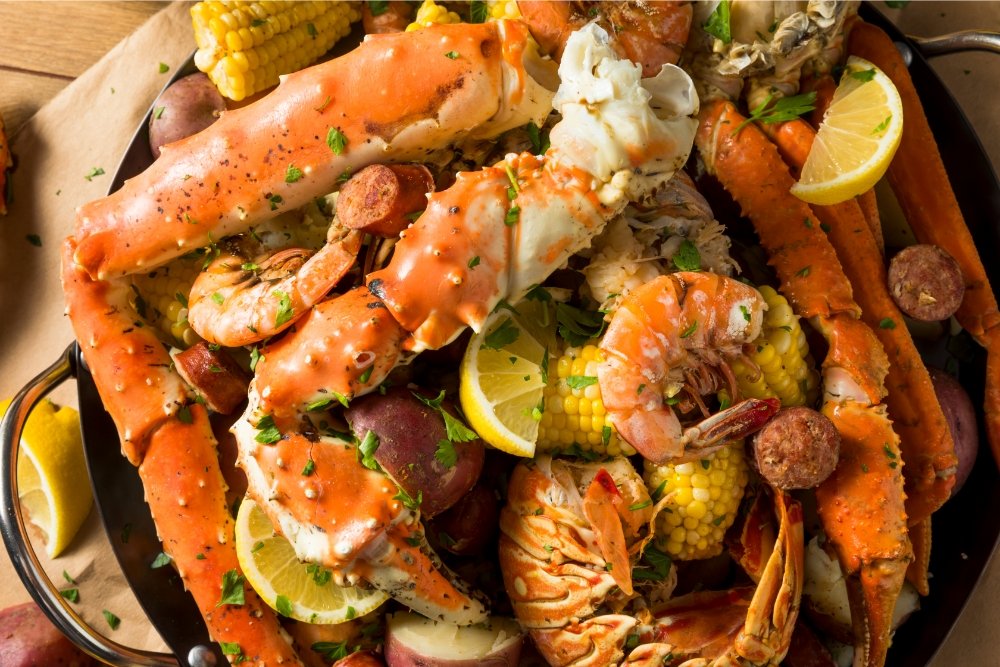 What's a visit to the South without some delicious seafood? In Beaufort, you can find some of the freshest and most flavorful seafood around. From the classic shrimp and grits to Lowcountry Boil, you can enjoy a variety of dishes made with locally sourced ingredients.
And if you visit during the annual Seafood Festival, be sure to sample some of the best seafood dishes the area offers. But if you decide to live in Beaufort, you can enjoy these tasty dishes year-round. This is our favorite reason for living in Beaufort, SC!
These are the 7 reasons Beaufort, SC, is a great place to live. But before you go, keep reading because we have the best transportation solution for you if you plan to live in Beaufort.
Transportation Services in Beaufort SC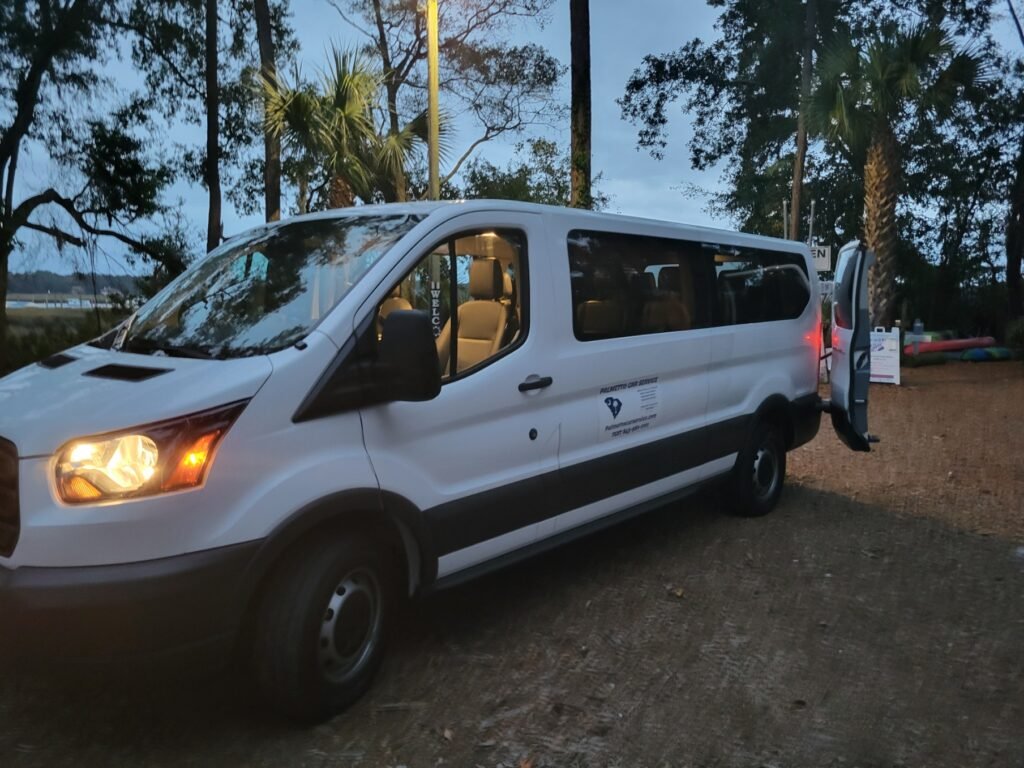 If you think of making a permanent home in Beaufort, SC, you will be worried about the available transportation services. We understand this because whenever you come to a new place, you want to avoid having any problems with transportation as you don't know the routes.
So, don't worry because Palmetto Car Service offers its professional car service in Beaufort, SC. Our drivers are highly experienced and offer a safe and comfortable journey. We provide you with on-time transportation services at an affordable price so that you can enjoy your stay in Beaufort, SC, without any stress.
The transportation services we offer include:
Hiring our expert services is also pretty easy. The best way is to visit our website (https://palmettocarservice.net/). From there, you can explore our various services and book your service according to your needs. But if you are in a hurry and want to book a ride immediately, then Click Here and get instant car service.
Takeaway
Beaufort, SC is a beautiful place to live with an unbeatable combination of mild weather, picturesque beauty, and plenty of activities for people of all ages. With its friendly communities, low cost of living, and delicious seafood, you can enjoy the best of Southern living in Beaufort.
We know that there are some potential cons about living in Beaufort, but we will cover them in some other article and only if you need them. In the meantime, let us get you started on your journey to beautiful Beaufort SC! With Palmetto Car Service at your disposal, you can get swift and comfortable transportation to explore the area.