Exceptional Transportation Solution for Any Occasion:
Palmetto Car Service takes pride in offering exceptional hourly chauffeur services in Hilton Head. We provide residents and visitors with a convenient and luxurious transportation solution for any occasion. Whether you're attending meetings, exploring the island's attractions, or enjoying a night out, our professional chauffeurs and meticulously maintained vehicles ensure a seamless and enjoyable experience.
Flexible Itineraries with Expert Chauffeurs: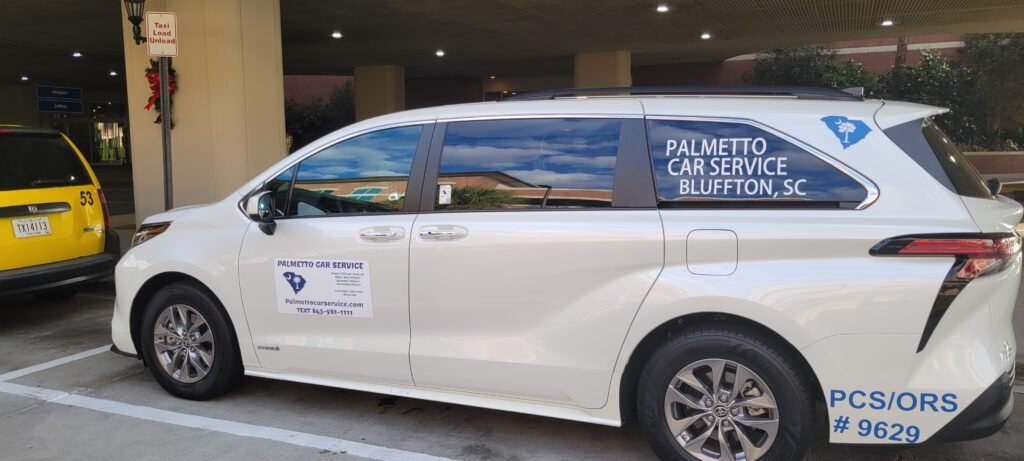 With our hourly chauffeur services, you have the flexibility and freedom to create your own itinerary. Our experienced chauffeurs are well-acquainted with Hilton Head's roads, allowing them to navigate efficiently and recommend the best routes to your desired destinations. From the moment you step into our elegant vehicles, you can sit back, relax, and enjoy the journey. While our skilled drivers handle the logistics.
A Range of Vehicles for Your Comfort:
Our fleet of vehicles offers a range of options to suit your needs and preferences. Whether you prefer the sophistication of a luxury sedan or the spaciousness of a Van, we have the perfect vehicle to complement your style and ensure your utmost comfort throughout your journey.
Unparalleled Customer Service:
At Palmetto Car Service, we take pride in our commitment to exceptional customer service. Our chauffeurs are not just drivers; they are professional, courteous, and attentive to your needs. They will go the extra mile to ensure that your experience exceeds your expectation. Providing a personalized and memorable service that adds a touch of luxury to your time in Hilton Head.
Ideal for Various Occasions:
Our hourly chauffeur services in Hilton Head are ideal for a variety of occasions. Whether you require transportation for business meetings, shopping excursions, sightseeing tours, or special events, we will tailor our services to meet your specific requirements. Our team is dedicated to providing a seamless and stress-free experience. While allowing you to focus on your activities while we take care of the transportation logistics.
Privacy and Serenity:
In addition to the convenience and comfort, our hourly chauffeur services offer an unparalleled level of privacy. Whether you need a quiet ride to prepare for an important presentation, have confidential conversations, or simply relax in a serene environment, our professional chauffeurs will respect your privacy and create a peaceful atmosphere for you to unwind.
Commitment to Sustainability:
Choosing Palmetto Car Service for your hourly chauffeur services in Hilton Head also means supporting eco-friendly travel. We are committed to sustainable practices and continually invest in fuel-efficient vehicles, reducing our carbon footprint and contributing to a greener future.
Elevate Your Transportation Experience:
Experience the pinnacle of luxury, comfort, and convenience with our hourly chauffeur services in Hilton Head. Contact Palmetto Car Service today and let us elevate your transportation experience. Providing you with a seamless and enjoyable journey that allows you to make the most of your time on the beautiful island of Hilton Head. Book Now