Hilton Head Island is a popular destination for travelers, offering a picturesque coastal paradise, offers much more than its breathtaking beaches and vibrant atmosphere, and plenty to do. With a well-established network of transportation services, visitors and residents alike can explore the island's wonders conveniently and comfortably. To facilitate seamless travel experiences, Palmetto Car Service offers a range of airport transportation services in Hilton Head Island.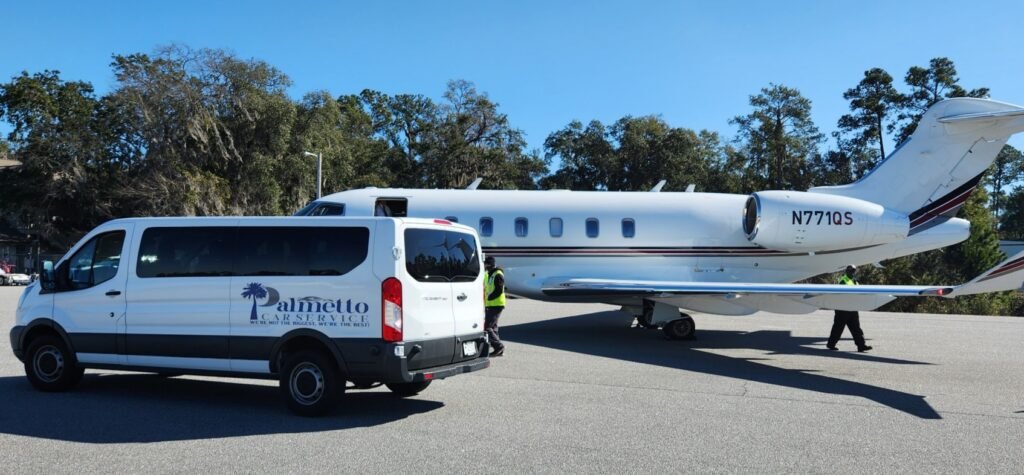 For travelers seeking hassle-free transportation from the airport to their accommodations, Palmetto Airport Transfer services are an excellent choice. Whether you're a visitor or a resident, these services offer a hassle-free way to reach your destination with ease.
The Airport transfer Services in Hilton Head Island, Palmetto car service prioritizes punctuality, comfort, and efficiency, allowing passengers to relax and enjoy their journey, knowing that their transportation needs are well taken care of.
Palmetto car service has a variety of options available, such as shuttle services, private car Transportation, taxis, and Group Transportation. Travelers can choose the mode of transport that suits their preferences and requirements.
Shuttle service in Hilton Head Island
Palmetto Car Service is a convenient and efficient transportation option for both residents and visitors alike. It offers a well-established shuttle service in Hilton Head Island that connects major attractions, hotels, shopping centers, and other popular destinations. With fixed schedules and designated pickup/drop-off points, shuttle services ensure timely and reliable transportation for passengers.
Our shuttle services are known for their comfort and convenience. The shuttles are often spacious, providing ample seating for passengers to travel in comfort. Air conditioning keeps the interior cool during hot summer months, and large windows offer passengers a chance to take in the scenic beauty of the island during their journey.
Our professional drivers are familiar with the island's routes and attractions like Sea Pines Resort, Coligny Plaza Shopping Center, Shelter Cove Towne Centre, Harbour Town Lighthouse & Museum, Coastal Discovery Museum at Honey Horn Plantation, and many more.
At Palmetto Car Service, One of the notable advantages is our role in reducing traffic congestion on the island. By encouraging passengers to utilize shared transportation, shuttle services contribute to a more sustainable and eco-friendly travel experience.

With a well-established network of transportation services, Palmetto Car Service ensures a seamless and enjoyable journey for travelers, allowing them to focus on experience. Book Your Ride Now
#our services location # services